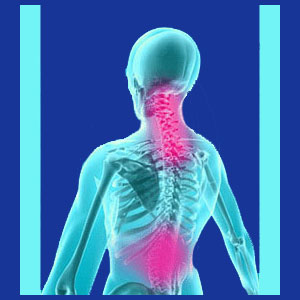 Welcome to the neck and back pain encyclopedia. This niche website is a gift from The Cure Back Pain Network and is provided to you completely free of charge. I am your guide, Sensei Adam Rostocki, the founder of this organization. I hope that you can learn all there is to know about neck pain here. Our editorial board is dedicated to helping you to find neck pain relief using their combined decades of experience and expertise. If you need help along the way, or have any questions of comments, you can reach us at any time on our social media pages.
Neck and Back Pain Crusade
Many people already know who I am and why I am so motivated to help others cure their chronic pain. If you would like to read more about me, please see the My Story section which appears on each website.
I am a fellow back and neck pain patient who endured decades of chronic agony while spending all my time and money pursuing treatment for structural spinal conditions which turned out to be misdiagnosed. I have dedicated myself to helping others to navigate the very confusing and treacherous back and neck pain treatment sector for over 2 decades as a patient advocate.
Several years ago, I wrote my book, Cure Back Pain Forever and embarked on creating the very first information website of what would eventually become the comprehensive Cure Back Pain Network. This neck pain website is the latest niche resource in this quest to help as many people recover from their pain as possible.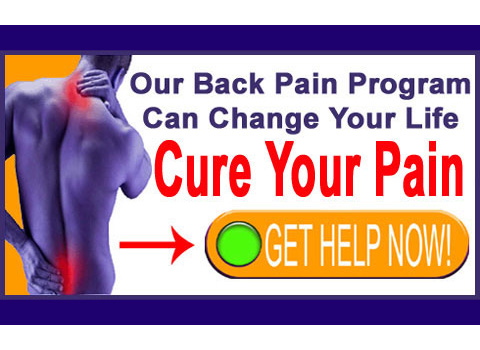 Neck and Back Pain Resources
Neck-Pain-Treatment.Org is a part of The Cure Back Pain Network of trusted healthcare websites. Please visit our other web resources for detailed information arranged by topic and focus:
The original back pain parent site is Cure-Back-Pain.Org You can also see the neck pain section for a good overview of many causative conditions. This is the comprehensive back pain website anywhere.
Cervical herniated disc patients must read Herniated-Disc-Pain.Org. This website clarifies disc-related diagnoses and provides expert guidance on treatment choices.
Sciatica sufferers can find detailed information on the causes and symptoms of lower back and leg pain on Sciatica-Pain.Org. Spinal and nonspinal sciatic nerve syndromes are discussed in great detail and therapy options explored, based on case-specific parameters.
Spinal stenosis patients can check out Spinal-Stenosis-Treatment.Org to learn all about central and foraminal narrowing. This site is a must for anyone with central canal stenosis or pinched nerves.
The Chronic Pain Coach provides tips and guidance on constructively managing pain without putting your overall health at risk.
Lower back pain is a major problem in the modern world, with more people being affected by symptoms than not at some point in life. Low-Back-Pain.Org covers the topic in complete and unrivaled detail.
Scoliosis patients can find objective and factual coverage of all types of atypical lateral spinal curvatures on Scoliosis-Pain.Org.
Sacroiliac joint pain is a growing diagnosis in both the traditional and complementary medical industries. Get help from a focused resource that only covers sacroiliac symptoms.
Piriformis pain syndrome sufferers are often neglected in the healthcare community, since the diagnosis remains controversial, despite overwhelming evidence that it is a major source of chronic pseudosciatica.
Facet joint pain syndrome can create localized symptoms along the spine and are most frequently expressed in teh lower lumbar adn middle to lower cervical regions. The Facet Joint Pain Authority can help you to find relief.
Spondylolisthesis is most often associated with lumbar spinal bone migration, but can also occur in the neck and may become a major source of neck pain.
All these sites are 100% free, 100% of the time. You do not need to spend any money to learn all about back and neck pain here.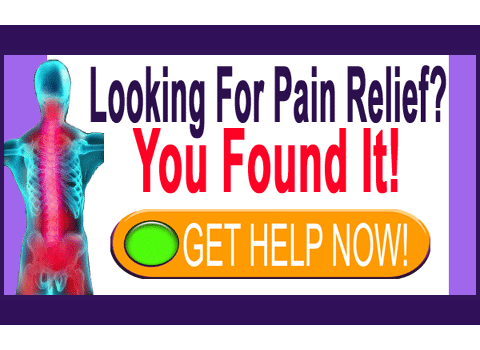 Neck and Back Pain Story
I have been a full time back pain scholar and researcher for years now. I have published tens of thousands of pages on the subject, in thousands of different online and real world media outlets.
I have brought together an unrivaled editorial board from a plethora of traditional, complementary and alternative health fields to provide you with the expertise you will need to get back to good health.
My goal is to reach out to all who need help; not just those who can afford to pay for it. It is crucial to know that I do not want anything from you. I merely want to help you by providing a tremendous number and variety of back and neck pain articles which are geared towards guiding you on a path towards a cure.
I know what a burden it truly is to live with chronic and debilitating pain. I know how lonely it can be and how frustrating it is to find no real relief, despite active care.
I also dealt with the many doctors who treated me as a paying client, far more than a suffering human being, and know how angering it can be. I know because I live this nightmare too.
We are united in our pain, and hopefully, you will help yourself to end the suffering once and for all. Maybe you might even lend your own voice to help spread the word that there is help for neck pain available.
Ready to begin the journey?