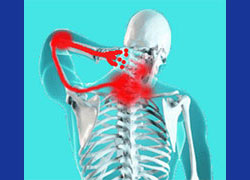 Neck pain is a debilitating condition that often defies treatment and becomes a chronic health concern. If you are trying to resolve a painful neck condition, you have come to the right place for help. We are devoted to solving pain problems for patients with a wide range of diagnosed conditions, as well as for those with unspecified sources of suffering. Please make yourself right at home in our completely free online community.
Healthcare professionals have not been able to provide relief for the vast majority of people with severe pain in the neck region. This has caused an increase in the number of patients who are in treatment year over year and is also responsible for the upswing in the number of dangerous cervical spinal surgeries performed. Curative statistics for neck pain therapies are disappointing and the many letters you send us demonstrate just how poor most of these treatment methods actually perform.
We are proud to distance ourselves from the greedy medical establishment, since we recognize the problems inherent to the neck treatment industry and have chosen a different path for our organization. We proudly speak out openly against the manner in which therapy is dictated exclusively by the financial motivations of caregivers, rather than by the efficacy or logic of the care techniques provided. We also question the accuracy of the entire diagnostic process for most chronic pain conditions, since it is here where the biggest problems truly reside.
Although we are critical of the manner in which neck ache is treated, we also try to better the industry by performing ground-breaking research on chronic pain and providing education and advocacy for people who are afflicted with these horrific conditions. Even though we denounce many of the current standards and practices of healthcare, we are thrilled that our most loyal supporters are the very doctors, chiropractors and therapists who also recognize the problems that exist and want to improve their lives of their patients, as well.
I have been affected by chronic back pain for decades of my life. In the past 10 years, neck problems have compounded my already considerable suffering. The burden of my health conditions has actually shaped my life and has guided my vocation as a researcher, advocate and pain coach. The world press has called me a "back pain scholar" but you can simply call me a friend. I am here to help you and I will never quit until we can all find cures.
Sincerely,
Sensei Adam Rostocki, Founder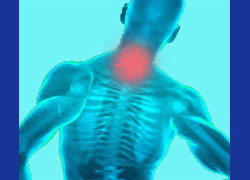 What to Expect from The Neck Pain Authority
This website is powered by The Cure Back Pain Network. We are a proud .org, not a financially-motivated company, otherwise known as a .com. We are not trying to sell you anything or convince you that any treatment is universally effective. In fact, we go out of our way to be truly objective in our editorial content. We find this to be a much needed and refreshing change in the world of online healthcare information.
This website is the place to learn everything about acute and chronic neck pain, including the causes and symptoms of cervical spinal sufferings. We teach you how to become more involved in your own healthcare, since taking an active role in your treatment is one of the best ways of achieving satisfying therapy outcomes.
We profile all the diagnostic theories used to explain neck symptoms, including cervical osteoarthritis, cervical facet joint syndrome, cervical herniated discs, cervical degenerative disc disease, cervical spinal stenosis, pinched nerves in the neck, neck muscle pain, cervical lordosis, thoracic outlet syndrome and neck injury.
You will also be able to research neck pain treatment, including conservative care, like chiropractic, massage, acupuncture and physical therapy, as well as more drastic measures, such as injection therapies, spinal decompression and neck surgery. Mindbody medicine is highlighted in its own dedicated section, as is the cervical spinal anatomy, for those who want to better understand the bodily structures which may be involved in their symptoms.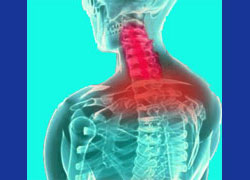 How To Use The Neck Pain Authority
The navigation bar contains all the site topics. Each button corresponds to a resource section which contains essays dedicated to the parent topic. In order to fully appreciate the full scope of the information, please take the time to read each of the dialogs in a given section to gain a complete view of the subject. If you can not locate the information that you require, please utilize the search bar to find any word or phrase on this website. Alternately, you can read our site map to find the topic you are looking for. The welcome page details our crusade against neck pain.
The writings on this website are straight forward and easily understood. We take great effort to explain neck problems in a manner which every patient can comprehend. When used properly, the discussions on this website will help you to better communicate with your doctor about treating your diagnosed condition.
The content of this site is 100% original and is self written by the editorial board. Our content is never shared, distributed or syndicated.