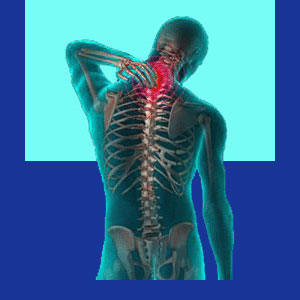 Neck ache, also known as neck pain, means different things to different people, depending on the circumstances which elicit symptoms. Patients love to write to us and detail how: "It hurts when I do this" or "It hurts when I do that". Unfortunately, this does not assist us much to help them figure out what is going on to cause them such unbearable and recurrent neck agony. However, we do realize that many patients with similar symptomatic profiles can learn much from why the pain is likely to exist in relation to activity, inactivity or position. Therefore, we created this section focused on specific forms of neck pain to help you find some relief for your particular variety of private hell.
Neck Ache Discussions
If you have neck pain which comes on in relation to a specific or general activity, circumstance or bodily position, this is the place to look for detailed information:
Nighttime neck pain may begin or worsen in the evening or only occur once in bed. Neck pain lying down goes against the logic of the human anatomy which typically feels relief with rest. Therefore, there is usually a rare positional-related causation, or more likely, a psychosomatic cause or contributor.
Meanwhile, neck pain in the morning can be caused by the same great diversity of possible sources, as well as some unique factors related to rising from slumber.
Sleeping neck pain may in extreme cases be related to sleep surface issues, such as a poor mattress or pillow, or a positional condition. However, the vast majority of sleep-related pain syndromes are surely ischemic in nature.
Work-related neck pain is a real torture to deal with, since it adds so much pressure to the mix. You need to work to survive and take care of yourself and your family, but when you work, your neck hurts more. This is never an easy dilemma to solve.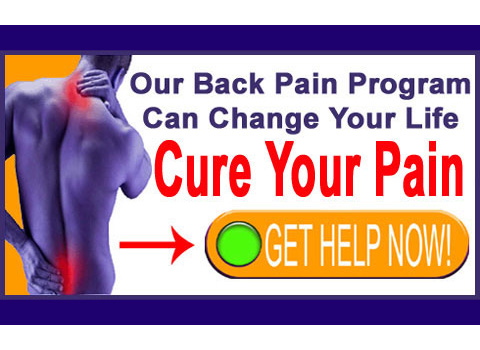 Repetitive strain neck pain is a diagnosis on the rise and may actually account for some chronic pain syndromes. In our experience, many repetitive strain conditions are misdiagnosed and act as scapegoats, instead of actual causations.
Posture neck pain may be related to slouching or overly straight posture. In a few cases, the pain may actually be caused by purely postural issues, but this is incredibly rare. Far more patients may have mild posture-related contributions to their pain. Meanwhile a great number have pain blamed on ridiculous notions of posture and endure useless lessons on how to stand or sit, usually at huge financial expense.
Neck pain sitting is the bane of anyone who must work in a seated posture for long hours. This is an incredibly common type of back and neck pain complaint. Desk job neck pain has been around for decades and continues to be a real torment for countless poor souls. Computer neck pain has become an epidemic as more and more people depend on these machines to do almost everything in life.
Neck pain standing is common for many people and may be related to a spinal stenosis condition, muscular concerns or a variety of nonstructural causations.
Neck pain in children is a heartbreaking problem which may be sourced in congenital or developmental anatomical issues, or may be related to psychosomatic sources, particularly in teens.
Elderly neck pain is less common than most people think. Interestingly, the incidence of chronic pain actually decreases significantly after the ages of responsibility (26 to 55), despite the exponential worsening of the degenerative processes. This is very telling about the true nature of most chronic pain.
Neck cracking is described by many patients in conjunction with neck pain syndromes. Many patients write to us stating that they hear a cracking noise in the neck and wonder about its relevance. Others complain of a grinding noise in the neck and feel this is the source of their pain. In most cases they are completely wrong.
Headbanging neck pain might occur spontaneously, or over time, since the whiplash-like motion may escalate spinal deterioration.
Coughing neck pain is a common occurrence and can produce some serious symptoms in select patients.
Neck pain can be caused by large breast size, as can upper, middle and lower back pain.
Mobile phone neck pain is a growing problem caused by hours spent using a cell phone while standing or sitting.
Neck Ache Details
Neck pain holds a special psychological power over patients, since it is such a sensitive area, close to the head. We find a huge amount of neck pain to be work-related, some physically, but most emotionally linked. Remember that the neck is considered to be an emotional barometer by many of the leading experts in mindbody medicine and this will help to explain how a person's mental and emotional states often cause or contribute to the symptomatic expression. That feeling of being tense is no coincidence to your pain.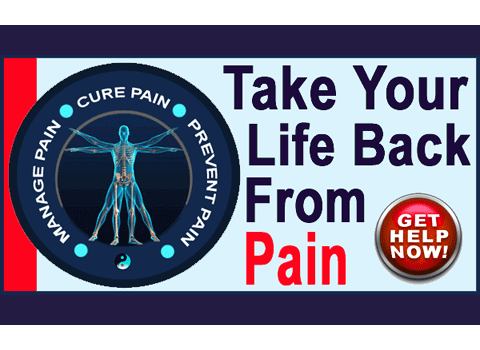 Neck Ache Variations
We hope that by taking the lead in the fight against neck pain and thoroughly researching your diagnosed condition, you will begin to realize the importance of being actively involved in your own care. Sitting back and letting others direct you to what they think is best is a good way to wind up misdiagnosed and headed towards real problems, including ineffective and expensive treatment, and possibly, eventual failed neck surgery. You do not want this to happen.
Stay smart and ask questions of your care providers. Demand answers and then research the answers to be sure they make sense. If anything does not feel or sound right, find a new doctor. There are simply too many greedy and profit-driven medical and complementary professionals out there to take the chance. It comes down to the preservation of your health versus the increase in their bank accounts in many cases. That is neck ache advice to live by.
Our proven Cure Back Pain Forever Program is perfect for defeating neck ache due to a wide range of diagnoses. If you need help right now, the program is here for you 24/7.
---
---