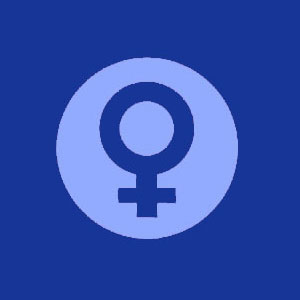 Neck pain caused by large breast size is a serious structural problem that affects many women. Having a heavy bust is a known direct cause of pain throughout the dorsal anatomy, with patients possibly demonstrating symptoms in any areas of the lower back, middle back, upper back, shoulders and/or neck. Since neck pain can also occur from a great number of other factors, the diagnosis of breast size-related pain is surely an imperfect science. In some instances, other causes are blamed for enacting symptoms, while it is breast size that is primarily responsible. In other scenarios, heavy breasts are unfairly implicated as the cause of pain, when some other process is the true culprit. It is for this reason that many women are confused when they seek care for chronic neck pain and receive several different opinions regarding the actual explanation for their agony.
This discussion helps women to understand the relationship between large breasts and the incidence of neck pain. We will examine the causes of these symptoms, as well as the diagnostic techniques that can help pinpoint the definitive causation in most patients. Finally, we will discuss treatment options that can reduce or eliminate breast-related neck pain in the majority of affected women.
Mechanisms of Neck Pain Caused by Large Breast Size
Large breasts project off the chest wall and place an uneven load of pressure and stress on the spine. The heft of weighty breasts is not supported by the torso evenly, but is completely anterior of the spine. Worse still, large breasts are subject to quite a bit of movement, increasing the dynamic stresses they place on the anatomy for proper support.
Some large size breasts project forward, while others project downwards. Some artificially-augmented large breasts actually point upwards and outwards. This is the first variable in determining the location where pain might be expressed. The next variables relate to the overall anatomy of the woman in question. Short women might experience pressure in different areas of the anatomy than tall women. Stronger skeletal structures might spare spinal joints from some burden, but may instead place more stress on soft tissues, such as muscles, ligaments and tendons. Meanwhile, the opposite also applies, with durable soft tissues possibly focusing more pressure on the bony structures of the spine.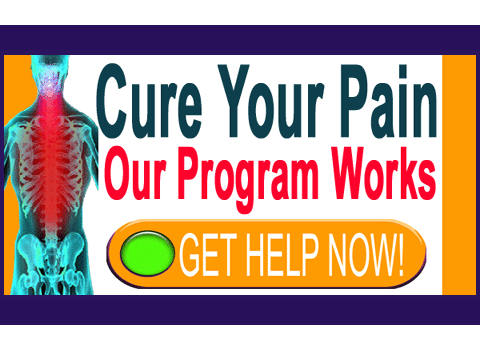 Lifestyle factors also figure into the symptomatic mix considerably. The contributing factors here are many and varied, ranging from the type of bra worn to the diversity of activities performed to the quality of posture demonstrated. All of these factors can increase or decrease the chances of suffering breast-related pain in any given bodily location.
Statistics seem to point to the following factors as being contributory to breast-related neck pain, as opposed to a lack of pain or pain in another anatomical region:
Poor posture, especially the tendency to round shoulders forward, seems to cause neck and shoulder pain, more than mid or low back pain.
Breast that project upwards or outwards seem to create pain higher up in the back and neck than heavy breasts that are ptotic and hang downwards.
Push-up bras tend to locate pain higher up than normal fitting bras or sports bras.
Women who tend to sit often, as well as women who perform desk or office work, tend towards upper back, shoulder and neck pain that is related to breast size, compared to women who stand for work, who cite lower back issues by a ratio of more than 2 to 1.
Shorter women tend more towards large breast neck pain compared to the lower back pain and middle back pain often suffered by taller women. This is also true for women with a larger build, compared to women with large breasts, but a slimmer build.
Of course, none of these factors are rules, but they do offer women some guidance regarding causative factors in their own potentially breast-enacted pain syndromes.
Pain Caused by Breast Size Diagnosis
Neck pain can be generated by a vast number of causative and contributory factors. Breast size is just one of a diversity of possibilities used to explain cervical spinal symptoms. This is why proper diagnosis is crucial, in order to identify the causative factors that can be easily addressed, versus contributory factors that can not be readily resolved. Likewise, a thorough diagnostic process will help to rule out causes and contributors that are breast size-related, versus factors that are not.
All women who have chronic neck pain in association with the presence of heavy breasts, should be evaluated for the presence of pathological spinal abnormalities and disease processes first. These tests will show whether there is a definite cause in the spine, or a systemic process, that might explain the pain.
Spinal irregularities, such as herniated discs, excessive arthritic changes and atypical curvatures can be caused by large and heavy breasts, but are unlikely to resolve, even if breast size is drastically reduced. Likewise, these issues might recur after treatment, if they are being enacted by the weight of the breasts. This is why identification of these structural issues is of paramount importance before a treatment plan is formulated.
If no disease or spinal issues exist to definitively explain the pain, then soft tissue diagnosis should begin. Posture, muscular tissues and connective tissues should be examined and notations made of trigger points, imbalances, abnormalities or other contributory factors. As with the spinal exam, some soft tissue conditions might be correctable without changing breast size, while others are likely to be recurrent problems for as long as the breasts remain such a weighty burden.
It must be noted that many cases of breast-related back and neck pain are caused by mindbody factors. These issues can be directly related to the psychoemotional ramifications of having large breasts, or might be completely unrelated to breasts and simply focused on other sensitive emotional concerns. Regardless, the mind has chosen to express these issues as a chronic pain condition, using a psychogenic mechanism, and these types of syndromes are virtually always misdiagnosed as stemming from some structural source. As before, the recognition of a causative mindbody process will save the patient from facing possibly invasive treatment for a condition that might be easily rectifiable using a mindbody approach to care, such as knowledge therapy.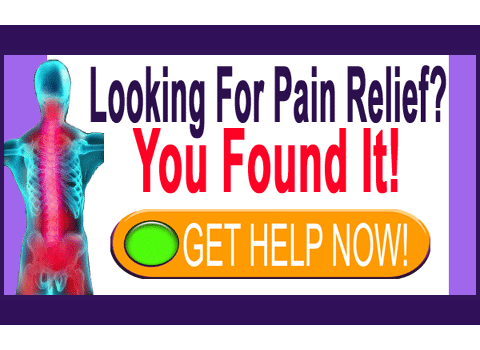 Neck Pain Caused by Large Breast Size Treatment
Treatment efficacy for breast-related neck pain will rely completely on the accuracy of the diagnosis. Treatment ranges from directly addressing the size of the breasts, to completely ignoring breast size, since they may or may not be a major factor in the creation of pain. Here are some examples of treatment plans for conditions where breast size is deemed to be at least partially responsible for sourcing neck pain:
Posture may be addressed to help provide better support for large breasts. Alexander therapists and physical therapists are experts at improving efficiency of movement and helping patients to avoid problematic positions.
Ergonomics in the work environment may require modifications to prevent large breasts from placing inordinate pressure on the spine during recurrent activities.
Bra selection might need revision. Proper fitting and supportive bras with wide shoulder straps can help some women to decrease symptoms, while other bra styles can exacerbate pain and actually lead to skeletal deformity over time. Alternative undergarments might also help to relieve pain by distributing pressure over a greater anatomical area.
Exercises can be prescribed to help strengthen supportive muscular and connecting tissues in the anatomy.
Diet and exercise can be used to reduce breast mass. This approach works best for breasts with a high fat tissue content. In women with a higher percentage of glandular tissue, diet and exercise might exacerbate the problem, since breasts will likely remain large, while the rest of the anatomy shrinks and provides even less support than before.
Breast reduction surgery is a highly invasive technique, but is very effective for eliminating stubborn breast size-related back and neck pain syndromes. It is crucial to understand the reduction mammoplasty is a serious operation that will leave noticeable scarring for life. However, the procedure does enjoy some of the highest personal satisfaction ratings of all plastic and reconstructive surgical endeavors.
---
Neck Pain > Neck Ache > Neck Pain Caused by Large Breast Size
---