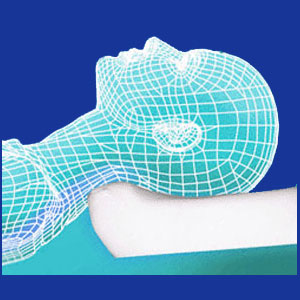 Using special pillows for neck pain is a common home remedy utilized by many patients who experience exacerbated symptoms when reclining or sleeping. Pillows are just one of the many neck pain products which have become a huge industry throughout most of the world. After all, when a person is in pain, they will spare no expense in seeking relief. Big health product companies count on this and actually profit tremendously from your suffering each and every day. Of course, there is nothing wrong with spending a bit of money if a pillow actually helps to relieve symptoms. However, there is never a guarantee that even the most costly pillow will have any benefit for any given patient. Therefore, patients are strongly advised to try out a pillow prior to purchase to save themselves from needless spending, which can really add up over time.
This essay covers neck pain pillows and how they may help provide respite from symptoms experienced in bed.
What are Pillows for Neck Pain?
Every pillow is designed to improve comfort and provide a healthy position for the head when reclining to rest or sleep. This is common sense. However, some pillows claim special benefits for pain sufferers or claim that their products can actually improve posture or spinal alignment. These are the types of pillows discussed in this article. The following are some of the many varieties of pillows specifically marketed to neck pain sufferers:
A travel neck pillow is an absolute must have for people who must endure regular or lengthy time on a plane, train or automobile. These come in different styles such as the ultra-convenient inflatable neck pillow.
Buckwheat neck pillows are popular with East Asian people and yoga practitioners and are known to provide some of the best support for the neck and head.
Foam neck support pillows are often shaped and contoured to provide unique support for the cervical spine. These come in a huge diversity of styles, shapes and sizes and are often sold by chiropractors and other complementary healthcare providers. Memory foam neck pillows, such as the world famous Tempurpedic, come in all price points and are always worth consideration by neck pain sufferers.
Traditional pillows can come in models geared towards neck pain victims, with some claiming less stuffing is better, while others market over-stuffed pillows as being superior. Internal components can be made of polyester, feathers, styrofoam or other material.
Alternative Pillows for Neck Pain
Some patients find that pillows for the body might actually help relieve stress which can cause or aggravate neck pain:
Body pillows can be placed in between the knees for side sleepers and also under the arm to prevent rolling or slouching during sleep. The same goals can also be accomplished using roll pillows or throw pillows. This use is great for support of the shoulder, as well as for maintaining distance between the knees, often helping to assuage lower back pain and sciatica.
Wedge shaped pillows can be placed under the upper or lower back to provide an inclined or declined positioning, depending on patient wants and needs. These can be useful for sitting up or working in bed and are also great for couples who require positional assistance during intimacy.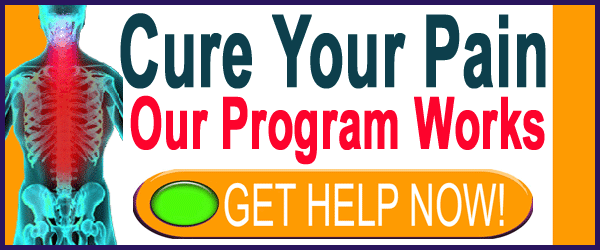 Pillows for Neck Pain Reviews
We are always skeptical of any product which claims too much when it comes to pain relief. After all, if anything really worked that good, we would all know about it and use it already. It seems that contrasting styles of pillows each have a chance of working for any particular patient, since people will claim benefits from pillows of completely different styles. The point here is that you will need to find a pillow which will work for you, rather than for others. Unfortunately, you will not know which this might be unless you try all of them. This can become a costly and time consuming process, to be sure. We find the idea of discovering a neck pain cure neatly packaged into any type of pillow to be rather far fetched and almost insulting. As we have said before, if it were that easy to find relief, no one would have chronic pain of any type.
The lesson to be learned is that it is safe to try a new pillow. It might or might not help you to become or remain pain-free and will likely not hurt you at all, except financially. However, just do not place too much hope for a miracle cure in these products, since statistically, they are extremely unlikely to provide the extent of benefit you might hope and pray for.
---
Neck Pain > Neck Pain Products > Pillows for Neck Pain
---