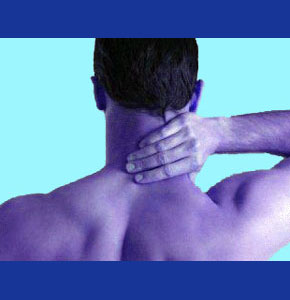 Finding lasting neck pain relief is the goal of every patient, but also a seemingly impossible dream to attain. Neck and back pain is a torture to endure and patients will do anything to be free from their miserable symptoms. To achieve this end, they place their hopes, and very lives, in the hands of their doctors and therapists, often without even contributing in any way towards their own care. This is mistake #1, supported by the simple statistical fact that patients who are actively involved in their treatment stand a far better chance for symptomatic resolution and an even lower chance of becoming the victim of misdiagnosed neck pain and failed neck surgery.
This patient guide provides advice on finding relief from pain, as well as highlighting many of the factors that prevent most patients from enjoying positive treatment results.
Finding Neck Pain Relief
When it comes to finding true relief, these articles may help you to get on the right course towards a real and lasting cure for your neck pain:
Arthritis neck pain relief usually comes in the form of numerous symptomatic treatment modalities, especially of the pharmaceutical variety.
Relief from a cervical herniated disc may be needed or only perceived to be needed. Most herniated discs in neck are not symptomatic and do not require treatment. However, some may need professional or even surgical care.
Relief from cervical spinal stenosis may be difficult to achieve without invasive and risky neck surgery.
Neck pain management is pure slavery in most cases. The patient must continue treatment or the pain will return, often worse than ever before.
Neck and back pain relief deals with pain syndromes which occur in multiple areas of the dorsal anatomy.
Neck and shoulder pain relief provides answers on coping with this most common of all combination neck pain conditions.
Chiropractic neck pain relief may not provide a lasting cure, but may be far better than relying on dangerous neck pain drugs.
How to relieve neck pain is the most valuable piece of advice sought by everyone who has suffered acute or chronic symptoms.
There are many causes of symptoms that might not relate to the cervical spine or surrounding muscular anatomy.  Esophageal neck pain is a perfect example of a symptomatic condition that often defies traditional diagnostic protocols.
Subjective Versus Objective Neck Pain Relief
Relief is a very subjective word. To some, it simply means a moment of time without pain. To others, it might mean an extended duration without the burden of neck ache. To still others, relief denotes a true and permanent cure for the pain. To most chronic neck pain victims, it means taking what they can get in order to make it through the day. It's sad.
Remember that finding relief, regardless of definition, requires a thorough understanding of the causative process responsible for enacting the pain. Without this, any neck pain treatment will amount to a guess and is highly unlikely to provide the targeted relief so desperately sought after.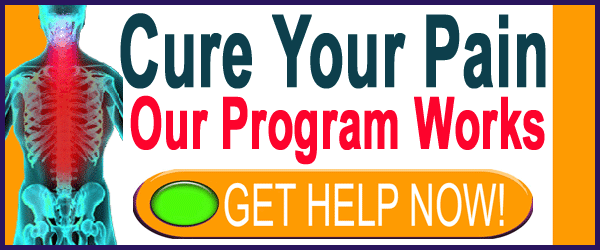 Verdict on Cervical Spinal Pain Relief
As I am writing this, my neck is stiff and uncomfortable. I would like some relief right now, but I understand the reasons why it hurts and I will not worry about the pain, since I know it will resolve. Although this does not seem like a big advantage, really give it some thought and realize how valuable it truly is. Most of you would love to know exactly why you have pain. This is why you are here.
Many of you think you know why you have pain, since a doctor gave you a reason, yet all their treatments have not provided a cure. That is why you are here.
Some of you are at the end of your proverbial rope and will try anything and that is why you are here.
Regardless of the reason, use your time here wisely and learn all you can about your pain. Trust me on this; knowledge is the most important part of finding real neck ache relief which will last. If you want to prevent, manage and even cure your pain for good, then you need a proven program. Our Cure Back Pain Forever Program is perfect and is available online for immediate help anywhere and anytime.
---
---