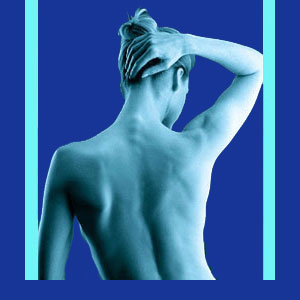 Neck pain and headaches are often related to a singular source process that drives both symptoms simultaneously. In other instances, pain in the neck and head might play both roles of causation and consequence, particularly when one symptom set begins first and then triggers the other. There is no doubt that many patients with chronic upper and upper side neck pain also suffer from regular recurrent headaches. This dual symptomology can be both frightening and horribly debilitating to both body and mind. Headaches, in particular, can make concentration difficult and can virtually disable in the very worst instances of symptomatic expression.
This commentary examines the relationship between chronic neck pain and the incidence of recurrent headaches of various types.
Types of Neck Pain and Headaches
Neck pain can affect many different areas of the neck and may even radiate into other areas of the body. This type of referred pain can occur during neurological or muscular pain syndromes alike. Many patients suffer neck pain as their primary symptomology, due to known, suspected or idiopathic reasons. Since this pain might create stiffness, bodily tension and discomfort, headaches might develop occasionally or regularly. Likewise, many patients begin with headaches for known, suspected or idiopathic reasons and then begin to suffer symptoms in the neck after the head pain is in full effect. A great number of patients demonstrate symptoms that begin together and strike with double the ferocity of either condition on its own.
Neck pain can be severe, dull, burning, radiating, spinal, muscular, based upon movement, based upon positioning or characterized by many other specific attributes. We already know from the diversity of conditions profiled on this website that neck pain is an incredibly diversified symptomatic condition, in terms of causation, expression, location and duration. Meanwhile, headaches come in 2 main varieties: migraine and tension-type.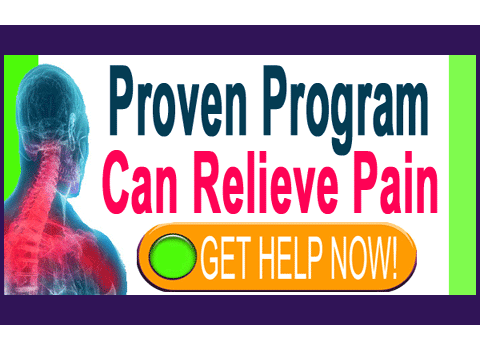 Migraine headaches are less common in association with neck pain, although they do occur in a minority of patients. Typically, when the 2 symptoms exist together, the headache and neck pain will exist on the same side, unilaterally, and will commence together or within a short time frame of one another.
Neck pain with tension headaches is far more common and can exist together in many different ways, including concurrent symptoms, alternating symptoms and cause and consequence symptoms, wherein one condition drives the other to expression. The single most common patient citation describes pain that begins at the base of the skull, then spreads upwards and downwards together to encompass the majority of the head and unilateral neck.
Mutual Cause of Neck Pain and Head Pain
Most headaches are considered idiopathic in nature. They have been linked to stress and emotional issues in many patients, but most doctors will not commit to classifying them as universally psychogenic. In rare instances, headaches might be sourced by a structural process, such as a circulatory concern, tumor or disease. However, these events are statistically rare.
Migraine headaches have been proven to exist due to ischemia in the brain. This is the very same oxygen deprivation mechanism that sources tension myositis syndrome and many other psychosomatic pain conditions throughout the body. On the other hand, tension-style headaches can be caused by ischemia of the muscles of the scalp, upper neck, temporal region and face.
Neck pain can also be created by this same oxygen deprivation condition, although it is rarely diagnosed as such for the many reasons that are thoroughly explained in our psychosomatic neck pain section.
Spinal irregularities might also be the mutual cause of neck and head pain. Cervical headaches can occur from upper spinal cord interactions with compressive processes, such as arthritic formations and intervertebral pathologies. These types of headaches are often experienced by high level cervical spinal stenosis patients. Vertigo and other scary symptoms can also be inherent parts of these painful conditions, as well.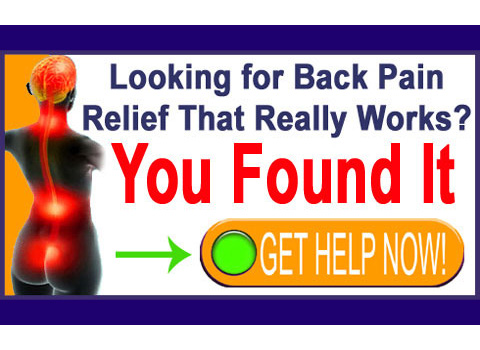 Finally, muscular injury, imbalances and interactions might be the root causation of both neck and head pain disorders. Since the muscles of the neck, scalp and face affect one another, damage to one might reflect on the functionality and sensory perceptions of other soft tissue structures.
Synopsis of Neck Pain and Headaches
Finding definitive links between headaches and neck pain might be difficult for some patients. However, when symptoms exist concurrently, or in regular patterned alternation, there is little doubt that a relationship is present, even if it remains idiopathic. Some patients might have definable spinal or muscular explanations for the occurrence of both symptoms. Others might have diagnosed mindbody reasons for the symptoms to exist. Many patients will unfortunately never get clear cut answers as to why they have such terrible pain in the neck and head.
To learn more about the relationship between headache expressions and chronic or recurrent neck pain, consult with your physician.
---
Neck Pain > Combination Neck Pain > Neck Pain and Headaches
---