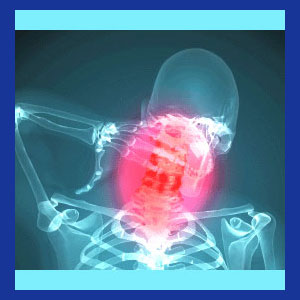 Neck pain diagnosis is where most patients lose their way when it comes to finding effective treatment and eventual relief. Misdiagnosed neck pain is always on the rise and countless millions are misdiagnosed each year as suffering from a variety of causative conditions, when all along they are actually being affected by other structural or nonstructural symptomatic sources. The biggest mistake people make when seeking diagnosis for their neck pain is to take a back seat in process and allow some usually unknown care provider to do as they see fit without question and without a clue. This is the ideal way to be sure that you will never find true and lasting neck pain relief. Come on people, we are talking about your health here. Get involved.
This resource section is devoted to providing guidance to avoid the common mistakes that are virtually inherent parts of the diagnostic process.
Basic Neck Pain Diagnosis Techniques
The traditional physical exam is rarely used by modern care providers in the medical community, although it is still an inherent part of treatment for chiropractors and other hands-on professionals, such as physical therapists. In all my years of seeing many doctors, I can recall only a few who actually performed anything more than a rudimentary physical exam. This is a shame, since some clues to the true nature of a pain syndrome can become instantly apparent upon examination. In other cases, the doctor puts the patient through what amounts to be a smoke and mirrors session, having them do all sorts of ridiculous activities and postures and then announcing something completely illogical and impossible to ascertain at that point such as: "You have a herniated disc".
Remember, most structural issues can not be diagnosed via exam, but can only be confirmed by advanced diagnostic imaging. Guessing is a better name for what these doctors do, but at least the incredibly high incidence of herniated discs, and almost universality of spinal arthritis and cervical degenerative disc disease, help them to be right in more cases than not. No talent on their part, just that we basically all have these spinal issues.
Advanced Neck Pain Diagnosis
Cervical MRI is certainly the most effective way to diagnose any structural issue in the spinal column. This technology allows doctors to look deep inside the body and discover any injury or abnormality which may be causative or contributory to the neck ache complaint. I always advise patients to seek this test when it is available to them.
Neck x-ray, also called cervical x-ray, is virtually useless for diagnosing neck ache, unless the source is from spinal curvature or exclusively from some forms of arthritis. I advise patients not to waste their time here, since CT scan or MRI are far superior diagnostic tools.
Seeing a neck pain specialist is what most patients wind up doing after several failed attempts at care from more traditional orthopedic doctors. Sure, some of these doctors are great, that's why they are called specialists. In other cases, they are just better at stealing your money and leaving you stuck facing some antiquated or contraindicated therapy regimen without much hope for lasting success.
We receive many letters stating diagnostic blunders involving carpal tunnel and cervical pinched nerves.
If you want to increase the accuracy of your diagnostic endeavors, be sure to get a second opinion before beginning treatment.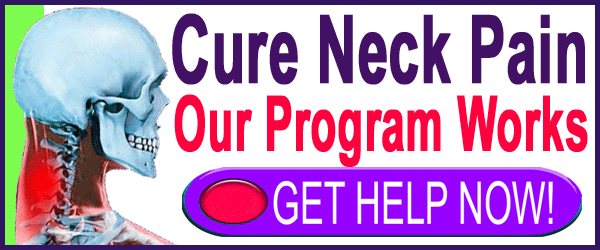 Process of Neck Pain Diagnosis
The diagnostic process is full of potential hazards and pitfalls. Just remember, many structural issues may be found on the best diagnostic imaging studies, but the tests do not diagnose anything, people do. Remember that the MRI you just had does not provide any diagnosis at all. It is only once the images have been viewed and interpreted that they can be used to formulate a diagnostic theory. Interpretation is a very subjective thing indeed and can be used to frighten a patient into just about anything: Ongoing and expensive care.  Unneeded neck surgery. Be careful out there.
---
Neck Pain > Neck Pain Diagnosis
---