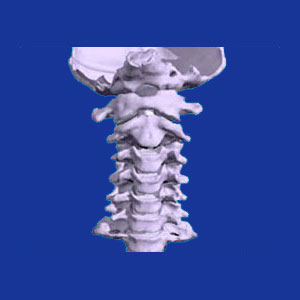 Arthritis neck pain comes in all varieties and degrees of expression. Arthritis is one of the most misunderstood of all bodily processes. Most people fear it terribly and in some cases, this fear is justified. However, arthritis is truly a universal presence in much of our bodies and is often completely overlooked, since it typically causes little, if any, pain in many affected areas, including the cervical spine. Just remember that when discussing spinal arthritis, we are talking about the common osteoarthritis, unless otherwise specified. It is crucial to understand that there are many types of arthritis and each are unique conditions unto themselves.
This resource section profiles arthritic changes in the cervical spine and how these changes might create symptoms in some patients.
Arthritis Neck Pain Topics
Here are a number of articles discussing the various arthritic expressions which can occur in the human neck. The osteoarthritic processes may actually or perceptually be responsible for causing neck pain, but this is not an inherent part of OA:
Cervical arthritis describes osteoarthritic alteration in the upper area of the spine. Due to the tremendous wear and tear on the neck, arthritis is almost a universal finding in adult spines.
Arthritis in the neck can take many forms, but usually expresses itself as osteoarthritis. The neck features a thin bone structure supporting a heavy head, making it prime for arthritic change from degenerative processes.
Arthritis neck pain treatment is a huge and profitable industry for doctors, chiropractors and pharmaceutical companies worldwide.
Cervical bone spurs are created by bone on bone contact and facilitated by degenerative disc disease in many cases. Cervical osteophytes, as they are called, have a tendency to form around the spinal joints.
Cervical degenerative joint disease is a yet another name for osteoarthritic change in the neck. This is because these changes are commonly most often seen on or around the spinal joints.
Cervical osteoarthritis is the common form of joint degeneration found throughout the neck. When people simply say they have arthritis, this is the variety they mean. Osteoarthritis in the cervical spine is a completely normal condition to demonstrate as people get older and experience typical age-related changes to the upper spinal anatomy.
Cervical spondylosis is a technical classification of joint degeneration often seen on diagnostic imaging reports. Doctors would be better served using language which patients can actually understand.
Cervical spondylitis is a general term for any number of inflammatory conditions which can affect the vertebral bones of the neck.
Ankylosing spondylitis in the neck is an often serious diagnostic conclusion for a particularly virulent arthritic process which can elicit severe symptoms and functional limitations in affected sufferers.
Rheumatoid arthritis in the neck is a controversial diagnosis currently, since doctors are linking more and more cases of rheumatoid change to the mindbody process.  Of all anatomical locations, cervical spinal rheumatoid arthritis is one of the most painful to endure.
Arthritis Neck Pain Statistics
Arthritis can look very scary on imaging film and can even be clearly noticed on x-rays, instead of just MRIs. In most cases, minor to moderate arthritic change in the spine is nothing to be concerned about. It is bound to happen and impossible to prevent.
In the cervical and lumbar spinal regions osteoarthritic change is universal in adults, but to different degrees. Mild and moderate cases may produce some symptoms from time to time, but are unlikely to source the kinds of chronic and horrific pain syndromes often blamed upon them. Advanced arthritic change is another story altogether, with severe osteo forms possibly enacting spinal stenosis, complete foraminal stenosis and other potentially serious problems in the back or neck. Of course, even mild cases of arthritic change which are concentrated in unfortunate ways can enact symptoms, such as a poorly placed osteophyte which just happens to pinch a cervical nerve.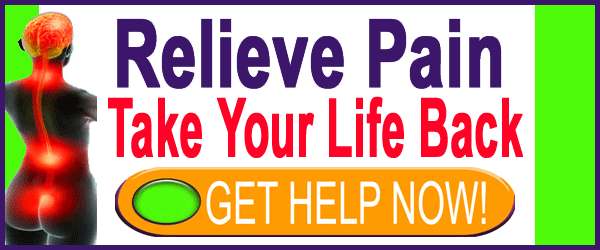 Objective View of Arthritis Neck Pain
Arthritis treatment is a vast and diverse sector of medicine, which basically has failed across the board in providing relief to the majority of people diagnosed with the condition. In some cases, a well planned neck surgery can eliminate problematic bone spurs, providing relief for a select few. However, the far more usual conservative means of care, using neck pain drugs and various manipulation and exercise based therapies are almost laughable in many cases.
One must consider how an arthritic process may cause pain and then base the treatment to target that causative process. In most cases, the accepted treatments fall far short of this goal, even if the arthritis is the real culprit for the symptoms.
---
Neck Pain > Arthritis Neck Pain
---