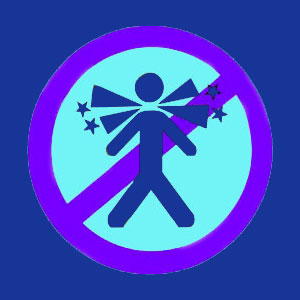 A home remedy for neck pain might be the ideal therapy solution for patients without insurance coverage, patients who have limited treatment options available and patients with a general distrust for medical care providers. Home remedies come in many forms and range greatly in potential effectiveness. Home treatments for neck pain might be better indicated for some diagnoses than others, but are usually limited in their efficacy due to a number of crucial factors. That being said, some home remedies are considered real medicine and have been used successfully for hundreds, or even thousands of years. Home neck pain treatment should always be overseen by a qualified doctor or therapist, whenever possible. This medical supervision will prevent the patient from encountering any of the typical problems associated with amateur healthcare practices.
This patient guide details several effective home remedies that can be used to successfully treat certain types of neck pain. We will examine the positive attributes of home-based care, as well as expose the possible negative connotations of home therapies.
Attributes of Home Remedies for Neck Pain
The positive characteristics of home-based neck care practices are usually quite obvious and easy to understand:
Home care is usually inexpensive or even devoid of financial cost. This makes home remedies perfect for patients without the benefit of health insurance and those of limited economic means.
Home remedies can be used anytime and by anybody. The patient does not need to travel to receive care, nor do they need to rely on fitting themselves into any provider's treatment schedule. In essence, care is always available exactly when it is most needed.
Home remedies can be terrifically effective in select instances, often being less risky than professional medical interventions.
On the negative side of the coin, home remedies also feature some drawbacks to their application: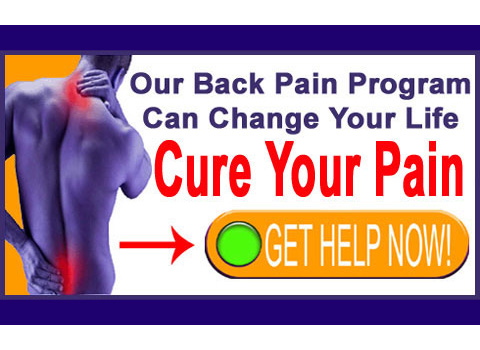 Some home remedies might be ineffective for some diagnoses or for virtually any health issue. Some home treatments might also be dangerous in rare instances.
Home remedies might provide limited curative benefits and may focus on simply providing symptom-based care. However, this is a common problem with professional treatment, as well.
Home remedies might interact with other professional medical therapies. This is why all home-based care practices should be reported and monitored by a patient's physician for maximum efficacy and safety.
Types of Home Remedies
There are many possible therapy options for chronic neck pain that can be used at home. Some of the most popular and effective of these home treatments include:
Inversion is not a common solution for neck pain, but is successfully utilized by some patients, especially when pain exists in other areas of the spine, as well. Inversion systems can consist of manual or motorized tables or boot and rack systems.
Massage can be provided by a loved one or can even be a self-treatment protocol. Massage will not cure most structural issues, but can relax muscles, reduce pain and set the ideal circumstances for organic healing.
Heat and ice are purely symptom-based practices, but are free, effective and have few risk factors to consider. Heat and/or ice are cited as some of the all-time patient favorites in home treatment, due to their simplicity and efficacy.
Exercise can consist of calisthenics and stretches or may involve activity-based physical fitness. Some of the most common of the latter examples include yoga, swimming, walking, running, Pilates and tai chi.
Topical and OTC remedies can be purchased without a prescription. Topical medications are great for muscular aches and pains, but are almost universally ineffective for spinal pain concerns. OTC pain management might not be as risky as prescription-based drugs, but all OTC products still have known and unknown health risks which must be carefully considered. These risks are amplified when the products are used long-term.
TENS units offer a professional therapy choice at home. Electro-stimulation can disrupt neurological pain messages for some patients. TENS units are inexpensive and virtually risk-free when used strictly as directed.
Dietary changes are used by many patients, particularly in combination with other holistic remedies. There are few conditions that show any evidence of benefiting from a particular diet.
Posture therapy is easy to do at home, using exercises and habit modification. Learning to stand and sit correctly can help to minimize pain, but posture treatment is rarely a cure unto itself.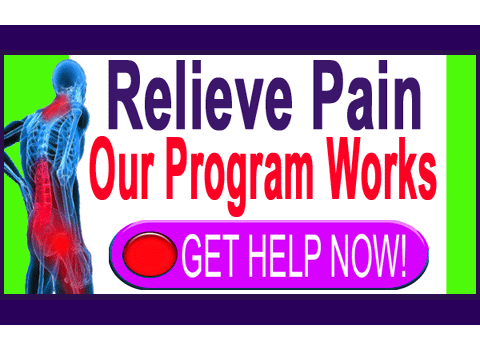 Ergonomic alterations can make life easier for chronic pain sufferers. Setting up home and work environments to minimize the strain on a painful anatomy can prove beneficial to virtually every patient. However, this process takes time, as well as considerable trial and error, to achieve quality results.
Alternative psychological treatments, such as knowledge therapy, meditation and biofeedback, can all provide mindbody benefits and decrease pain. In cases of psychogenic pain syndromes, some forms of knowledge treatment can actually provide lasting cures.
Our proven neck pain relief program works perfectly for all types of diagnoses and can be used safely and effectively at home. Best of all, it is available to provide immediate help 24/7 from anywhere in the world.
Home Remedy for Neck Pain Suggestions
The key to successfully utilizing any type of home remedy is knowledge. The patient must have a good idea what the treatment is designed to do, as well as how to effectively and safely optimize its benefits for their particular diagnosis. Not understanding the particulars of the pain syndrome, or the treatment attempted, is why so many patients have negative experiences when utilizing home remedies.
Even if you aspire to provide your own neck pain care, it is still advised to consult with your doctor for guidance on the best methods of therapy for your specific causative condition. This guidance can save a patient from making terrible mistakes in their treatment plan. To learn more about home remedies for all types of dorsal pain syndromes, simply use the search bar to look for all our literary offerings on the subject. Try searching home remedy or home treatment and read the articles that best apply to you.
---
Neck Pain > Neck Pain Treatment > Home Remedy for Neck Pain
---