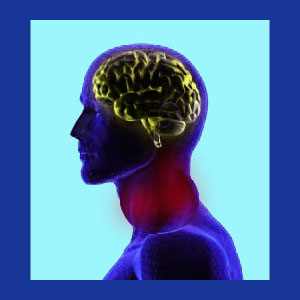 Are you trying to pursue a neck injury settlement or verdict in the judicial system? There are some important things that you should know before proceeding. Plaintiffs who are naive and unenlightened to these seldom discussed truths often suffer serious health ramifications as a direct result of their litigious efforts, rather then the consequences of whatever injury led them to pursue legal action in the first place.
As a retired trial preparation investigator with many, many years' of experience in the New York City civil law sector, and as a leading chronic pain educator and advocate, I have unrivaled expertise in this niche topic. I have worked on hundreds of important legal cases involving back and neck injury and know extremely well how the legal system works. However, I also have the inside tract to thousands of patients who have sued for neck injury and suffered terribly for their efforts. In fact, their own lawyer is the person who is usually responsible for much of this suffering, all in the name of increasing their own profitability.
This fact-finding essay provides an objective and eye-opening view on why civil litigation might actually be very dangerous to your health and future functionality. In this article, we will discuss the considerable nocebo effect of litigation and how the plaintiff's own counsel is typically to blame for tangible injury that exceeds the damage that justified the lawsuit.
Neck Injury Settlement Definitions
When discussing the word settlement, we are generalizing about the outcome of a civil litigation designed to earn a plaintiff money due to suffering an injury to their neck. Therefore, settlement can actually be an out of court arrangement, a court mediated compromise financial agreement between plaintiff and defendant, as well as a verdict reached in a civil litigation case. The main point to remember here is that a person is seeking money due to implied or actual liability of the defendant in causing or contributing to the plaintiff's trauma.
Most neck injury court cases are a direct result of car accidents, work injuries, acts of violence, slip and falls, sporting injuries, and various other common causes of cervical spinal trauma. There can be one or more defendants who are all being deemed responsible for causing or contributing to the damage, with multiple defendants complicating matters in terms of assigning degrees of liability to each party during court proceedings.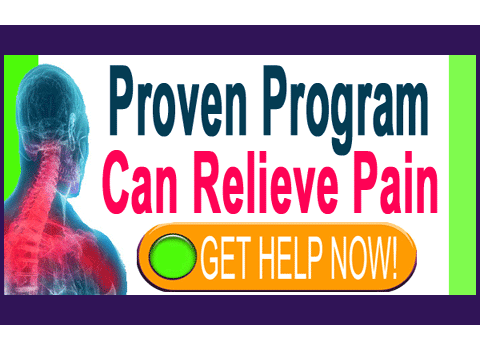 Neck Injury Settlement Consequences
Rather than discussing the possible financial windfall or strategic planning of civil lawsuits, we intend to focus on cautioning patients of the collateral side effects to their health and wellness that can begin as a direct result of their desire to recoup financial gain from their injury. We do not discourage plaintiffs from suing when justified, but do want to make absolutely sure that all plaintiffs are aware of how they can be used as pawns by their own lawyers and suffer needless additional trauma.
Plaintiff lawyers have an unscrupulous reputation for a very good reason. They will often go to any length to make more money for themselves, since they get paid a percentage of any monetary award granted to their client. The more money they can get for the client, the more they can place directly in their own pockets.
In order to be successful during litigation, the plaintiff's counsel must present a very sympathetic image of their client. To this end, it helps greatly if the client is truly downtrodden, damaged and hopeless due to the results of their injury. To facilitate this appearance and demeanor, most lawyers will take over the client's medical care and actually do everything in their power to subject the client to significant nocebo effect, needless treatment and extended suffering that may last far past the duration of the trial. These lawyers utilize the services of equally unethical doctors to make the client feel truly damaged for life and reinforce just how badly injured they are.
It is well known in litigation circles that people who sue regarding injury to the back or neck have a 1000% greater chance of undergoing surgery than people who have identical injuries, but are not involved in litigation. It is also well known that the doctors who work closely with plaintiff attorneys will do everything to reinforce the nocebo effect throughout treatment and subject the patient to as much dramatic therapy as possible to maximize billing and therefore the overall value of the case.
Once the trial is over, the patient might have gained financially, but they are often irreparably damaged by the mind and body effects of the nocebo, unnecessary and often barbarically invasive treatment and the overall loss of time and physical functionality in their lives. Taking a case through to settlement or verdict might take more than 10 years in many legal systems, during which time the plaintiff's life is on hold to "maintain appearances". At the end, one third of the money goes directly to the lawyer, while at least another third will pay doctors and investigators, as well as all the "incidental" expenses incurred during trial. This leaves about a third left for the plaintiff to compensate them for an actual injury, followed by 10 additional years of suffering and the lifelong burden of psychological nocebo and possible physical disability from invasive treatment that is scientifically proven to degrade their health now and forever, as well as greatly restrict their future functionality in life. Is it all worth it?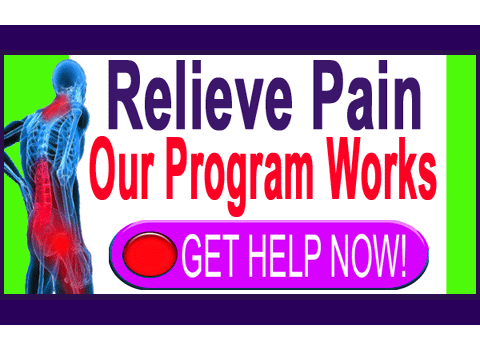 Neck Injury Settlement Warnings
Plaintiffs must be careful to always put their health above their financial prospects when it comes to recovery and moving forward in life. Do not waste 10 years or more of your life for a small amount of money and potentially damn yourself to a future filled with pain, just so your lawyer and their puppet doctors can make lots of money. Instead, hire a reputable attorney who will place your health above all else and will not rest until you are back to a normal state of health and physical functionality.
If all this sounds unrealistic to you and you think that it does not happen, then wake up. This is the general rule of civil litigation for neck injuries, not the exception. I have seen countless cases follow this exact path and the collateral damage done to plaintiffs that can never be undone. Most have been brainwashed to believe they are permanently injured and many have actually been permanently injured not from their original accident, but from the barbaric surgeries performed on them, often without any objective need. Please do yourself and your family a favor and proceed with the litigation process very carefully and with your own best HEALTH interests as a priority. If you choose to ignore the warning and suffer the consequences, you will regret it for the rest of your life. This I can guarantee from interviewing thousands of people who were once in your shoes…