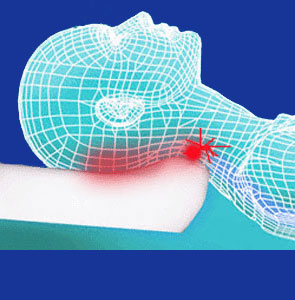 Finding quality neck pain advice can be a trying and frustrating process, since so many sources of information simply rehash the same old tired and useless recommendations which claim a cookie cutter approach to pain management. When I need to do research on a particular topic relating to neck pain, I am generally appalled at the lack of enlightenment shown by most medical and complementary medical sources and the often completely incorrect, myth-based or slanted articles I read on the topic.
It is our goal to never fall into this trap on any of The Cure Back Pain Network sites, and instead hope to provide guidance which is truly useful for our readers.  To this end, this resource section provides easy to follow advice for neck pain patients that is geared towards enabling bettering diagnostic and treatment outcomes.
Neck Pain Advice Discussions
Here are a few targeted topics relating to advice sought by patients with chronic neck pain concerns:
Coping with neck pain is an unfortunate reality for so many of us. Coping is better than suffering, but I always prefer to find a true cure rather than rely on coping mechanisms which may or may not actually work.
Learning the neck pain facts is crucial for any patient who must live with constant or recurrent symptoms. There are many myths in the back and neck pain sector of medicine, so it is vital to differentiate the facts from the fallacies in order to find lasting symptomatic resolution.
Neck pain information should be free and helpful. There is nothing more important than learning all about your diagnosed condition, since knowledge is the key to preventing misdiagnosis and the financial exploitation so commonly perpetrated against those with chronic pain.
Truly and permanently recovering from neck pain is only possible given ideal circumstances. Learn how to stack the odds in your favor.
Preventing neck pain is always easier than resolving it once it commences. Following some basic guidelines can go a long way towards effective neck pain prevention.
Many patients are advised to seek holistic treatment for neck pain. While holistic methods are great for general health, they sometimes fall short of providing relief from certain types of neck pain.
Neck Pain Advice Sources
It is crucial that you always talk to your doctor when you need advice about any health issue. However, this is only beneficial if your doctor actually cares about you and will provide an objective and honest opinion on your case. While this seems logical, it is actually rather rare to find this commonsense approach to medicine in the modern dorsopathy industry.
So many doctors feel that their business success is far more important than their patient's health and often guide neck pain sufferers towards unneeded, but highly profitable, treatments and procedures just to get ahead economically. It is sad, and disgusting, but 100% true. If this applies to you, find a new doctor.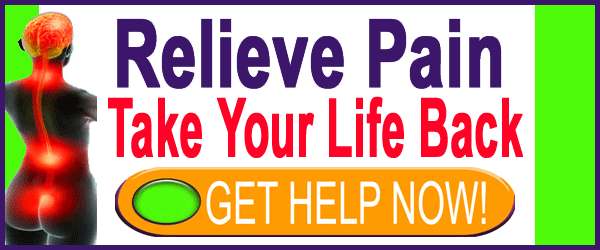 Giving and Taking Neck Pain Advice
One thing is for sure, finding good advice about anything can be a real challenge. When it comes to neck pain, we are here to help. We just want all of you to feel better and enjoy your lives without the terrible burden of agonizing pain.
We hope that this website will supplement your professional medical care and will help inform you on the full range of cervical pain issues. If you have any suggestions about topics which may help to provide helpful advice for people, please send your ideas to us on our social media pages.
---
---