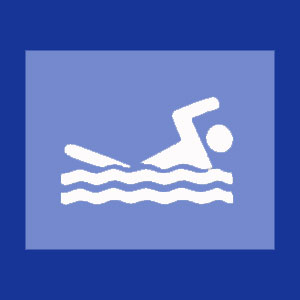 Swimming for neck pain is a gentle form of exercise therapy that is used by many patients to relieve symptoms and improve overall physical functionality. Swimming is one of the best all-around fitness activities for the body and demonstrates substantial mindbody health benefits for people of any age.
However, many swimmers also report suffering escalated pain from performing certain strokes or postures in the water. These occurrences sometimes become bad enough to threaten their participation in this much beloved water-based activity.
Understanding how swimming can help to soothe pain is only half the battle. Patients must also understand that neck pain might respond negatively to some techniques used when swimming, as well.
Therefore, this essay is geared towards providing a compete overview of the relationship between neck pain and water-based activities, such as serious lap or leisure swimming. We will examine the benefits of swimming, as well as the possible circumstances that can lead to worsened pain for some unfortunate patients.
Swimming for Neck Pain Relief
For people with general neck problems, swimming is one of the best forms of exercise. Swimming is non-jarring, easy on the joints and can be performed at any age. Swimming also mobilizes the entire anatomy, helping to improve circulation, muscle tone, metabolism and cardiovascular capacity. There are few, if any, fitness activities that rival swimming for the benefits gained, compared to the time invested.
Swimming might be indicated for general neck pain or may be advised for a specific diagnosis, such as a herniated disc or osteoarthritic conditions. While swimming will probably have little effect on the structural cause of any type of neck pain, the activity is well known to provide temporary relief from pain for many patients with all manner of chronic dorsal symptoms. This is why swimming and water therapies remain common recommendations from doctors and physical therapists worldwide.
Swimming provides an excellent full body muscular workout, helps to maintain a healthy weight and conditions all the soft tissues in the anatomy. Unfortunately, swimming does little to provide the degree of bone strengthening that can be accomplished through traditional resistance-training techniques.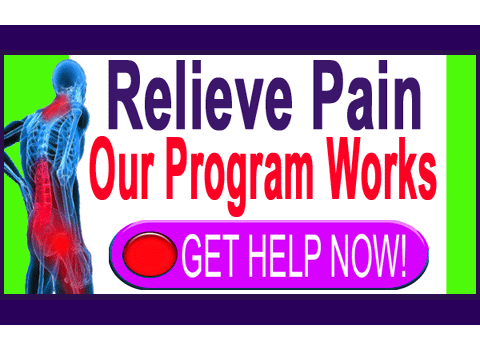 Swimming is great to counteract the tightness and stiffness experienced by many chronic pain patients. It is also cited as being helpful in directly minimizing pain while the activity is performed and for several hours after finishing.
Swimming is certainly one of the best symptomatic treatments for ischemic neck pain and is especially advised for any patient who suffers from general physicophobia. The gentle nature of the activity allows patients to slowly increase their anatomical challenge level without fear of impact or injury that are so common to virtually every other form of vigorous exercise.
Pain Problems When Swimming
Some patients try to treat their neck pain unsuccessfully using swimming, as well as many other physical fitness activities. Meanwhile, some swimmers develop neck pain that is exacerbated by their favorite activity, despite never having experienced pain in the cervical spine previously. The reasons for both of these occurrences are often identical and usually can be categorized into one of several possible explanations:
Some particular types of spinal structural conditions might be exacerbated by certain types of movement. Some swimming strokes might aggravate these conditions or cause pain to develop in people without prior histories of neck pain.
Serious and competitive swimmers might develop repetitive strain conditions in the shoulders or upper back regions. While this is not common and can usually be treated by simply not pushing the body so hard to perform, these circumstances might create lasting pain in some swimmers.
The easiest solution for both of these types of pain generators is to alter the swim stroke or technique in order to find a less symptomatic approach. Different strokes utilize different muscles, so eliminating or modifying troublesome strokes are often perfect solutions to swimming-related pain.
People might experience fear of the water or of being in over their heads. This can cause acute muscle tightness that might lead to injury or just recurrent discomfort. Always be sure that psychoemotional stresses are not the source of symptoms before seeking to make any physical technique changes or pursuing medical care.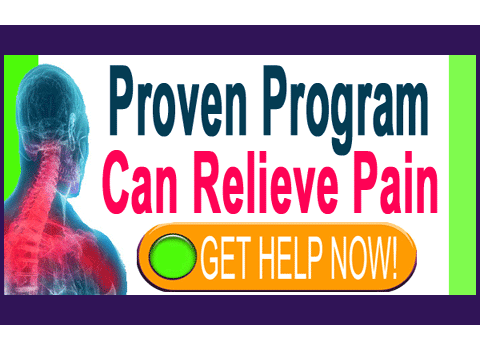 Swimming for Neck Pain Experiences
Swimming is the single greatest positive factor in my own health routine. It has not always cured my pain, but has done more to reduce and manage my pain constructively than any other treatment I have attempted in three decades of chronic suffering. However, it took me some time to see how I could best utilize the activity to maximize benefits, while minimizing the potential downside, which included occasional painful flare-ups.
In my case, I find that clearing the mind is crucial while swimming. Thinking about life problems or stresses while exercising is always detrimental and can lead to pushing too hard and tightening up during the activity. Both of these behaviors can lead to perceived (and sometimes actual) acute neck injury.
Additionally, I also found that modifying my strokes created tremendous benefits for my pain, as well as the effectiveness of swimming as an exercise. I tend to avoid freestyle/crawl, since the overhand motion exacerbated my cervical issues, while breaststroke, sidestroke and backstroke all work well for me.
Many other swimmers tell of similar successes using selective stroke choice or technique modification. Unfortunately, this is a personalized trial and error process that must be completed by each patient. No cookie-cutter answers will solve all painful complaints that might be associated with swimming.
No treatment is perfect, but swimming comes very close. All in all, the activity provides tremendous health benefits and is highly effective at minimizing pain temporarily. Better still, there are no risks, such as those found in traditional medical care or even in more strenuous forms of exercise therapy, such as resistance work. Therefore, we encourage all patients to explore swimming as a holistic method of pain management and overall health optimization.