Cervical spine pain occurs when the structures of the vertebral column in the neck are injured or degenerate to a symptomatic condition. However, it should be noted that most neck pain is not caused by cervical spinal issues, but instead is muscular or nonstructural in nature. That being said, a significant percentage of neck pain complaints can indeed be traced to structural dysfunction in the cervical backbone and these conditions might require professional medical treatment to resolve in select cases.
The cervical spine is a remarkable structure, fully capable of performing well for an entire lifetime. However, there are some inherent flaws to the natural design of the cervical spine and these issues are often the origins of painful problems for patients. When chronic neck pain is the result of a cervical spinal pathology, drastic action often needs to be taken to return the person to full function and a productive life.
This essay explores the most common, and some less common, structural pain problems in the cervical spine itself. We will not discuss disease-related, muscular or mindbody pain syndromes, but instead will only focus on highlighting physical pain mechanisms within the cervical vertebral column.
Vertebral Cervical Spine Pain
The vertebral bones in the neck account for most of its mass and length. These bones are smaller and lighter in structure than those in the other spinal regions. There are 7 cervical vertebrae named C1 to C7, with the 2 uppermost being individually identified as Atlas and Axis, respectively. The bones of the C spine can cause pain through several possible processes. Below, we examine the possible reasons for vertebral symptoms in the neck region:
Osteoarthritis attacks the bones themselves, as well as the joints of the C spine. Most people demonstrate noticeable arthritic changes in the neck by the age of 40 and some show these changes quite a bit younger. Arthritis can cause spurring to form on vertebral bodies, increasing interaction between bones and creating pain. Spurs and arthritic debris can also accumulate in the spinal facet joints, potentially interfering with normal movement of the cervical bones or compression of small innervating tissues within each joint. Painful arthritis in the facet joints is usually diagnosed as facet joint syndrome.
Osteoporosis and other bone porosity issues can cause general weakness of individual cervical vertebra and are major contributors to compression fractures. These conditions are not inherently painful, but can be, as well as potentially causing or worsening spinal stenosis.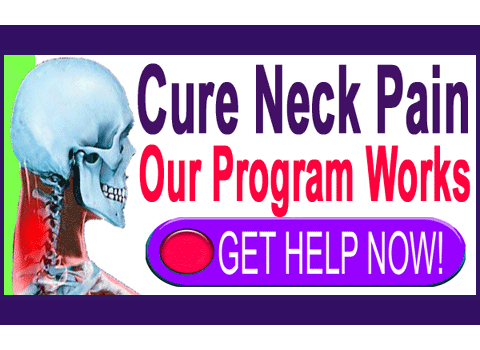 Injury can affect the vertebral bones. Fracture usually occurs at one of the small outcroppings of bone called processes, although the vertebral bodies can also be affected in some instances. Fracture is usually painful and can lead to complications including central and foraminal stenosis, as well as overall spinal instability.
Intervertebral Disc Pain
The intervertebral discs can also be the source of neck pain problems, caused or contributed to by the factors listed below:
Degenerative disc disease does facilitate arthritis and herniations, but is otherwise almost always asymptomatic. Most patients who have been told that a degenerated disc is the source of their pain have been misdiagnosed, but this is not an absolute rule.
Herniated discs are usually nonissues and remain asymptomatic. However, some herniations have the potential to be real problems, if they negatively influence neurological tissue. Herniations can compress or chemically irritate the cervical spinal cord, as well as the cervical spinal nerve roots in rare circumstances.
Discitis is an infectious inflammation of spinal disc. These conditions are uncommon and usually linked to particular patient attributes.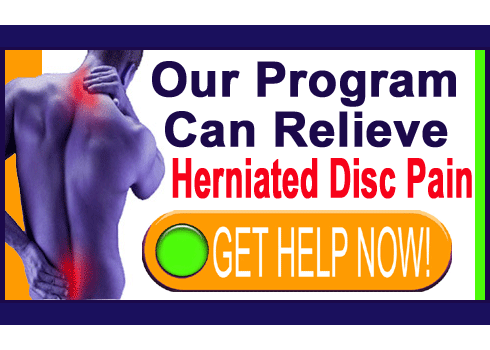 Alternative Cervical Spine Pain Conditions
There are many processes that can be painful in the C spine that relate to other tissues or a combination of tissues, including all of the following diagnoses:
Cervical spondylolisthesis can create different types of pain, including bone, nerve and disc-related symptomology.
Cervical scoliosis changes the curvature of the neck, occasionally in pathological ways. Changes to lordosis and vertebral rotation are common consequences, besides the obvious side-to-side scoliotic curvature.
Ligamentous problems, such as ossification and hypertrophy of the ligamentum flavum or posterior longitudinal ligament can become painful and may even contribute to pinched nerves or central spinal stenosis.
Lordosis pathologies can be of the hypo (too little curvature) or hyper (too much curvature) varieties. Lordotic changes are usually only painful in extreme circumstances.
For the full account of all the possible causes of neck symptoms, be sure to also read our sections on neck muscle pain and mindbody pain syndromes.