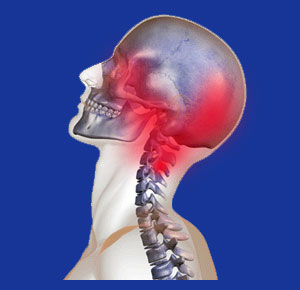 Cervicogenic headache describes upper neck and head pain problems that originate in the tissues of the neck. The cause of pain might reside in the muscular and fascial soft tissues, the spinal nerves, local nerves, the nerves of the cervical plexus or may come from a completely different source, source as actual cellular tracts in the spinal cord.
Cervical headaches can be enigmatic to care providers, particularly those who do not focus their practice on head pain or the upper spinal anatomy. It is for this reason that the true source of these headaches is often misdiagnosed or remains idiopathic to patients and care providers alike. Without a real understanding of their causative mechanism, it is unlikely that any treatment will demonstrate good results for curing cervicogenic head pain syndromes.
This dialog explores cervicogenic headache conditions, including their many varied causes, symptomatic expressions and the optimal ways to treat the condition once it has been identified as the actual origin of suffering.
Cervicogenic Headache Symptoms
Cervicogenic head pain is indistinguishable from most other types of idiopathic headache. For all medical science's advanced knowledge, doctors are still not sure what causes the vast majority of headache issues, nor are they particularly good are narrowing down logical possibilities to provide effective treatment outside of general pharmacological analgesic therapy.
Cervical spinal headaches might affect one side of the head or both, but typically affect the region in the back of the head, the upper neck and often radiate into the scalp, ear, eye or facial region. Pressure and continuous pain are commonplace in the soft tissues of the neck, scalp and face, as well as in the muscles around the head and neck.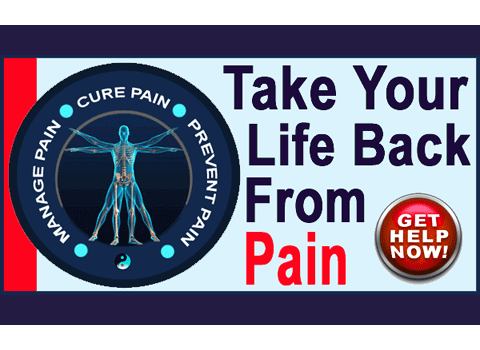 Some patients suffer neurological deficits, such as vision problems in one or both eyes while the headache endures, clogged ears or tinnitus, jaw pain, tooth pain, difficulty speaking clearly or even strange nerve phenomenon, such as visualized flashes or scintillations of light, sensitivity to light or sound, and problems swallowing. Accompanying symptoms may include globus sensation, vertigo, dizziness, nausea and fatigue, as well as disorientation and cognitive deficits. Actual neck pain might or might not exist in individual patients. When it does exist, it may provide a clue of the cervical origin of pain, but many doctors miss this evidence and assume the neck pain is a residual effect of primary headache, rather than supportive proof of the location of causation.
Cervicogenic Head Pain Causes
As far as the actual mechanism of action that may cause cervicogenic headache concerns, there are several common possibilities and many more rare possibilities of the source of symptoms in the neck region, including all of the following scenarios:
Many soft tissue concerns can cause cervical headaches, since the muscles of the neck interact with those which surround the head and face. Muscular tension, imbalances, injury, poor posture and RSI conditions can all set the stage for occasional cervical headaches to occur and when these concerns are chronic, regular patterns of pain can emerge.
Neck muscles might interact with tissues of the cervical plexus and individual nerves in the neck and head, potentially creating compression syndromes and innervation deficiencies that can result in pain. One such diagnosis is occipital neuralgia. Less often, these muscles might interfere with normal circulation of blood to areas of the face, scalp, neck or brain, causing structural ischemia of the tissues and subsequent pain.
Pinched spinal nerve roots in the neck will influence the muscles of the region and can create the type of soft tissue dysfunctional and interactions detailed above. While the muscles might be to blame for actually creating the headache, they are only dysfunctional because of innervation problems due to the spinal pinched nerve in the neck.
Spinal cord compression can influence cell tracts in the cord, potentially causing headaches, as well as many other potential symptoms. Spinal cord compression is a result of central spinal stenosis, which can be created by an extensive range of causative issues. Please do further research on our spinal stenosis neck pain section.
Both spinal stenosis and pinched spinal nerve roots are commonly caused by arthritis, herniated discs, atypical spinal curvature, vertebral listhesis and other structural changes in the greater neck anatomy.
Many cervicogenic headache conditions are purposely subconsciously orchestrated as mindbody interactions and act as effective distractions from troublesome psychoemotional issues that require suppression or repression. In this way, cervical headaches can be a symptomatic expression of tension myositis syndrome.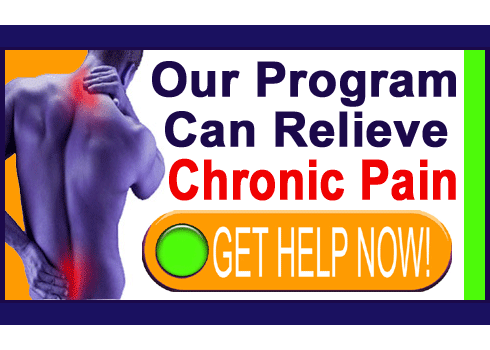 Cervicogenic Headache Treatment
Treatment for cervical headaches depends on the true nature of the causative condition. Basically, in order to relieve the headaches, the underlying mechanism of action must be accurately identified and targeted for treatment using several possible routes of therapy.
Spinal structural pathology may require physical therapy or surgery to resolve, while most soft tissue concerns can be cured using PT and other conservative care practices, like massage, Botox and acupuncture. Poor posture may need to be addressed, especially in the rapidly growing problem of forward head positioning.
Psychogenic manifestations of cervicogenic headache will require appropriate treatment with knowledge therapy or other mindbody approach to care. In our extensive experience, most chronic headache syndromes are indeed psychoemotionally-motivated and benefit from knowledge therapy treatment more than from any other type of care. Best of all, this therapeutic path is risk-free, very effective an can be managed by the patient themselves, taking the control factor away from financially-motivated care providers who might otherwise lead patients towards more dangerous treatments, such as surgery or ongoing pharmaceutical care. We warn all patients against the ongoing application of drug therapies, as these interventions cause more problems than they solve.
---
Neck Pain > Neck Pain Symptoms > Cervicogenic Headache
---