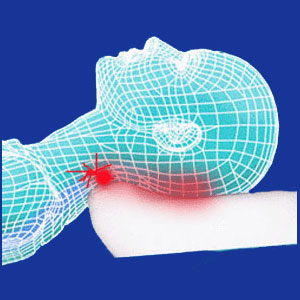 A memory foam neck pillow is a particular type of polyurethane sleep cushion that is known to provide a comfortable and supportive surface for the neck and head. Memory foam is one of the more popular types of pillows and can help many patients to enjoy restful sleep, regardless of their diagnosis. Memory foam products come in many qualities and varieties. Pillows are certainly no exception to this rule. This is why it is important to understand which type of pillow might best serve your own specific sleep requirements prior to purchase.
This guide examines memory foam pillows and how these products may provide certain advantages over other types of sleep cushions. We will also investigate the best ways to shop for memory foam pillows to enjoy good value, wide variety and a satisfying purchase experience.
What is a Memory Foam Neck Pillow?
Memory foam is a type of dense and elastic polyurethane material that has built-in shape retention qualities. This means that the foam will never distort in shape or size, regardless of how long it is used or how much pressure is placed upon it. Instead, the pillow will simply snap back to its original shape each time the patient rises from sleep Memory foam holds heat well, providing a comfortable feeling that many patients enjoy. Some experts even credit this chemical quality with providing a certain degree of therapeutic effect for chronic pain.
Memory foam pillows come in many qualities, varieties, shapes, applications and thicknesses. For neck pain use, pillows range from flat to thick, depending on the specific requirements of the individual patient. Often, additional types of foam or gel materials are used to provide added softness or support in thicker pillows.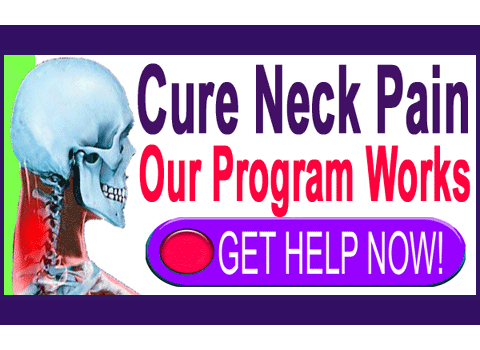 Memory foam comes in different densities, with lower density foam being considered poor quality and high density foam being considered exemplary.
Neck pillows might be traditionally shaped, like a rectangle, or they might be anatomically-shaped in a diversity of styles.
Besides being used for pillows, memory foam is also utilized to manufacture all sorts of padding for sports equipment, mattresses, cushions, shoe inserts and a range of medical devices that reduce pressure and increase comfort.
Benefits and Drawbacks of Memory Foam Pillows
Aside from patient citations, there is little proof that memory foam works better than other types of pillows for providing support or neck pain relief. However, being that many patients do report relief and comfort, these first-hand accounts should be taken as supportive evidence that memory foam is indeed beneficial for some types of pain problems.
Subjectivity aside, quality memory foam certainly holds up well to continued use and should not demonstrate much wear, even after years of service. Dense memory foam will not crush down or lose support qualities, making it a very consistent surface on which to sleep. These characteristics are very useful for patients who find their pillows going flat after a few months or for patients who have difficulty with filler material density in traditional pillows. Memory foam is a very predictable substance and will feel identical night after night when the patient is ready to sleep.
The downside of memory foam is that it has been implicated in giving off unpleasant aromas and even possibly dangerous chemical fumes. Additionally, some patients find it to be a hot surface to sleep on, making them uncomfortable. The most universal negative characteristic of memory foam is its price. Although the cost has come down drastically in recent years, top-grade memory foam is still more expensive than other comparable sleep products. Brand names, such as Tempurpedic, are especially costly, but quality generics can offer a virtually identical product for a lower price point.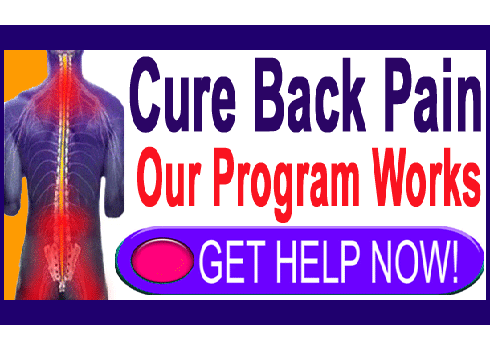 Memory Foam Neck Pillow Buyer's Guide
Pillows are so personal and each patient has ideas of what truly constitutes the most comfortable surface for their own needs. This is why it is virtually impossible to successfully buy a pillow sight-unseen. We always recommend trying out several types of pillows in a store, before making any purchase. It is not enough just to feel the material in your hands. Instead, it is advised to actually lie down with it and stay relaxed for a time to truly evaluate the product.
Just remember to cover the pillow before trying it out in a store, since it has likely touched many heads before yours. Some patients like to bring along a clean pillowcase for this specific purpose. This is an excellent idea that will keep you safe and clean from any potential contaminants or pests that might reside on the sample pillow's surface.
Once you can narrow down the various types of pillows to a few top contenders, then it is time to really compare and contrast. It is great to consider price, but never make the cost a main attribute in determining whether or not to buy a product. Remember, some costly brand-name items are not great quality and some cheap generics might offer terrific performance and unrivaled value. Whenever possible, give yourself added security by purchasing pillows from stores that feature easy return policies. This way, if the memory foam pillow does not meet your sleep needs, you can exchange it for one that will.
Valuable Tip: Be wary about buying pillows from chiropractors or other therapists. These are often marked-up in price drastically and can be found in stores much cheaper. Always take time to consider any purchase and look for the best value using comparative shopping websites, like Amazon or your favorite search engine.
Let us know your thoughts on memory foam. Do you like it? Do you hate it? What type of pillow has provided you with the best performance for your neck pain? Our social media pages are great places to share this information and help other patients to make the often difficult choice of pillow.
---
Neck Pain > Neck Pain Products > Memory Foam Neck Pillow
---