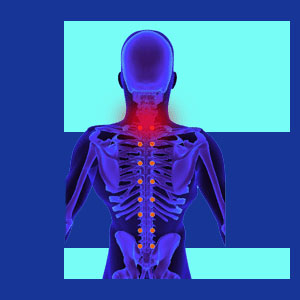 Neck brace utilization is the most common use of orthotics within the neck pain sector. Braces come in a wide range of styles and applications, each suited to particular conditions and patient requirements. Neck orthotics constitute a huge business and are very profitable medical devices. Since braces are used to treat a staggeringly wide range of conditions, it is easy to see why so many orthotic manufacturers exist to fulfill the ever-increasing demand for necessary products. Despite braces being very useful for some particular diagnoses, many are recommended to patients who do not need them and might even suffer negative health consequences from their utilization. Despite this fact, the number of cervical spinal orthotic prescriptions continues to rise throughout the dorsalgia sector.
This essay profiles many of the most commonly seen cervical collars and braces. We will examine the uses for neck orthotics and provide warnings for patients who might be advised to use a brace, without actual necessity.
Neck Brace Applications
Cervical braces are used to treat a wide span of diagnoses, including any of the following conditions:
Neck injury patients might be advised to wear a brace while their trauma heals naturally. Whiplash sufferers are the usual recipients of this variety of brace and must sometimes utilize the device for days, weeks or even months, in cases of severe injury. Patients with cervical spinal fractures often must wear a brace until the break has fully resolved.
Patients with osteoporosis in the cervical spine might be recommended to wear a brace indefinitely, in order to support the head and decrease the risk of a compression-types fracture from occurring.
Post-surgical patients often use braces to support the head while the surgical trauma heals. The choice of brace worn will depend greatly on the type of surgery undertaken and the general condition of the cervical spine postoperatively.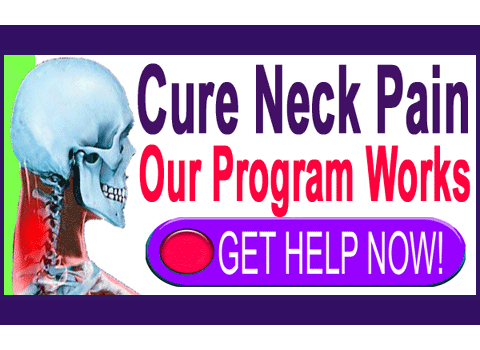 Patients with rare cervical scoliosis might have to wear a brace in order to prevent the evolution of their abnormal curvature.
Patients with severe hyperlordosis might be prescribed a brace to maintain their posture and prevent further degeneration of the curvature.
Patients with specific types of soft-tissue pathologies, spinal cord injuries and neuromuscular diseases might require a cervical brace to support the weight of the head, since their anatomy can not provide a capable organic foundation.
Types of Cervical Spinal Braces
Cervical braces come in a plethora of styles, uses and levels of support. Virtually all are designed to limit motion of the neck, while helping to support the weight of the head. A great number of braces also are geared towards maintaining the alignment of the spine.
Soft neck collars are usually reserved for minor muscular injuries, such as mild whiplash or RSI conditions. Some postoperative patients also receive these soft cervical collars to limit neck motion to a controlled range.
Semi-rigid and rigid neck collars are similar to soft braces, but are made from inflexible materials that provide great limitation of cervical movement and more support for the head. These orthotics might include high chin restraints that minimize rotation of the head, as well as reduce flexion and extension. Rigid and semi-rigid neck braces are prescribed for the greatest number of diagnostic concerns, including moderate to severe injury, surgical recuperation, and general support and motion-restriction requirements.
Philadelphia and Miami collars are more drastic options that improve the motion restriction and support capabilities of rigid braces, by adding additional orthotic material in the front or rear of the collar to help stabilize the head from virtually any movement. Some feature frontal supports that extend partially down the chest, while others have rear reinforcement of the occipital or upper thoracic spinal region.
Sterno-occipital mandibular immobilization braces feature full upper body attachments that prevent the neck from moving independently of the torso. SOMI braces are highly customizable for a range of injuries, conditions and postoperative recovery applications.
Cervical halos are braces that are utilized after the worst forms of cervical or full spinal injury and instability, as well as when the patient needs to recover from extreme cervical spinal surgery, such as multi-level spondylodesis. Halos are actually attached surgically to the skull with metal screws, preventing any movement of the head or neck whatsoever.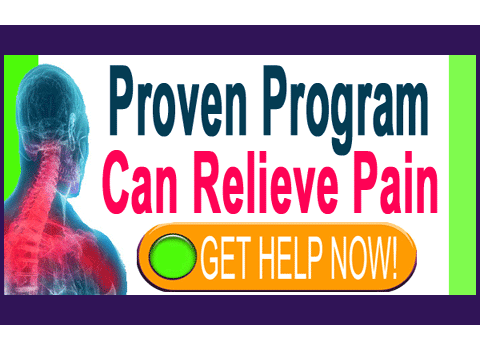 Neck Brace Benefits and Warnings
When used appropriately, braces can certainly provide the body a much needed chance to heal, without suffering the potentially injurious effects from the weight of the head or its tendency to move about. For acute injury, post-surgical recuperation and in some instances of instability caused by disease or other spinal structural abnormality, neck braces can be perfect solutions for preventing pain and additional trauma. However, there is also a dark side to the use of neck orthotics, most often seen in the complementary health sector and especially propagated by some less ethical chiropractors.
Some patients are recommended to utilize braces when their conditions are not indicated for orthotic care. These circumstances might involve intervertebral herniation, minor strain, chronic idiopathic pain or other mild expressions. Most often, these patients are told that the brace will assist in supporting the head and help the neck to heal, but the reality is quite the opposite. The types of soft braces most often provided will not limit movement of the cervical spine, nor will they do much, if anything, to support the head. Instead, all these orthotics succeed in doing is to weaken the muscular anatomy of the neck and sometimes even create a frozen neck condition when the spinal joints become partially fixated from prolonged periods of disuse.
Meanwhile, the doctor might recommend these devices not due to efficacy or logic, but instead, simply because they happen to sell them and can make a huge profit from each and every one prescribed to a patient. It is no surprise that some of the worst offenders literally hand these braces out to virtually every patient, increasing overall profitability exponentially, while potentially jeopardizing their patient's health and physical functionality for the sake of money.
Let common sense be your guide in cases where the motivation of a brace recommendation is questionable. If there was a real need, such as after an operation or after acute trauma, then the recommendation is likely to be valid. However, if a brace is advised for minor neck pain, especially when linked to idiopathic reasons, the motivation might have more to do with making money than providing relief.
---
Neck Pain > Neck Pain Products > Neck Brace
---