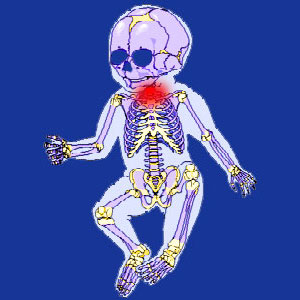 Many infants suffer neck injury during birth which can lead to lifelong health problems. Birth injury is a category of trauma that occurs during the delivery process. These injuries can be caused organically or through medical error and may affect any structure or system in the newborn infant's body. The cervical spinal column is very delicate in an infant and is often the site of trauma from a birth injury. There are natural and iatrogenic factors that can increase the likelihood of an infant suffering cervical damage, but most of these contributors can be prevented through proper medical care. However, it is well known that many cases of infantile cervical spinal injury are directly enacted by medical negligence on the part of midwives, nurses or doctors.
This terribly sad essay focuses on the incidence of spinal injury during birth. We will examine why injury may occur and the consequences of these traumas on the new born infant.
Examples of Neck Injury During Birth
Cervical spinal traumas occur more often in certain less-than-ideal organic birthing conditions. It is well known that prolonged labor and breech birth can increase the chances of the child suffering a birth trauma, including a cervical spinal injury. Certain anatomical factors involving the mother's birth canal can also increase the risk of various types of injuries to the infant. Finally, larger and heavier infants suffer an increased risk of various types of birth injuries during delivery. Some of these factors can be virtually completely mitigated by proper medical care, while virtually all can be reduced drastically through indicated interventions.
In other cases, there are no seeming complications or impediments to a normal birth, yet the child may suffer injury as a direct result of improper medical care. Typically, the most logical explanations for cervical spinal trauma during birth include all of the following horrific scenarios:
Forcefully grabbing the baby by its head during delivery is a major cause of cervical spinal trauma. Injury can occur if the doctor uses their hands or forceps to assist delivery, but statistics show a higher risk of injury when surgical forceps are utilized.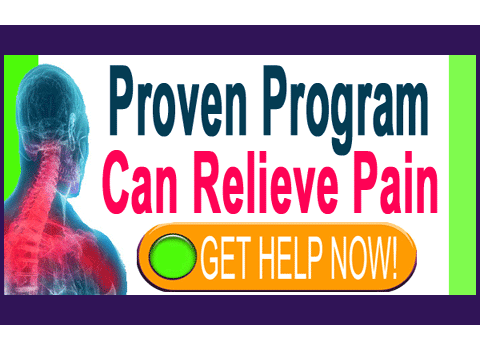 Trying to twist the baby free of its mother is known to increase the chances of creating spinal trauma, particularly in instances where forceps are used or the baby is grasped by the head and rotated against resistance.
Vacuum devices that attach to the baby's head might also increase that risk of spinal trauma during delivery. Once again, if a vacuum device is used and the baby is forced from the mother or twisted, the risk of neck injury increases dramatically.
Consequences of Birth Injury
The vast majority of birth injuries will heal without leaving any lasting residual effects. However, when focusing on traumas to the neck, specifically, statistics are far more grim and demonstrate a tendency towards lingering health issues.
Fractures to the cervical spinal structures are relatively commonplace and will usually resolve organically or through medical intervention, as long as no neurological damage occurs to the spinal nerves or spinal cord. Some fractures may enact lasting damage to the spinal structures that might predispose the infant towards health problems immediately or eventually. These circumstances might include increased risk for a less patent spinal canal or narrowed foraminal canals in the neck, increased risk for atypical spinal curvature, increased chances of suffering pathological arthritic growth or intervertebral deterioration and heightened risk of developing mechanical joint pain concerns.
Neurological traumas might occur instead of, or in addition to, bone traumas. Some of these injuries will be obvious, while others might be subtle and never officially diagnosed or linked to their birthing process source. Neurological injury can affect one or more of the cervical spinal nerves, the cervical plexus, the brachial plexus or the spinal cord. Effects might range from minimal functional or sensory loss to severe expressions, such as paralysis or death. Since the spinal nerves are also involved in systemic and autonomic controls in the remainder of the anatomy, problems with virtually any bodily system can potentially develop as a direct result of cervical spinal trauma in the infant.
Soft tissue traumas might affect the muscles, ligaments or tendons of the region and will typically heal without any special care. However, rare cases might involve scar tissue formation and permanent injury that can impair form and/or function in the child as they grow and develop.
More recent research positive shows a direct relationship between birth-related cervical spinal injuries and short and long-term health problems, the development of certain types of neuromuscular diseases and even the rate of and eventual limits of cognitive development.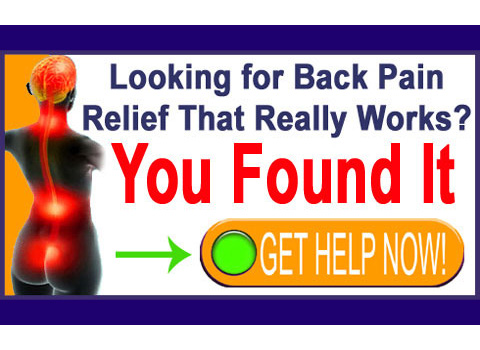 Neck Injury During Birth Evaluation
The vast majority of modern research in this fascinating medical topic has unfortunately been performed not to inherently minimize risks to humans, but instead to fuel the fires of civil litigation. Birth injury lawsuits have reached epidemic proportions, driving the price of insurance sky-high for hospitals and care workers in the obstetrics field. Of course the benefit is that better policies and procedures have been put into place in most developed areas of medical infrastructure in order to minimize legal risks and by default, also help prevent human casualties.
However, significant birth injuries still affect a substantial percentage of infants and even lead to countless infant deaths. Cervical spinal traumas account of some of the worst of these injuries and also result in some of the most dire consequences for the promising young life.
Doctors often have a difficult time dealing with unforeseen complications during birth and sometimes have to attempt emergency practices that might increase the risk of injury in order to save the infant and/or mother. When these care protocols result in injury, it is terrible, but at least somewhat justified in order to preserve life. However, when doctors undertake risky interventions just for their convenience, or to save time during the birthing process, there is no excuse for the damaging results. These are the cases where litigation deserves to be implemented to bring the full consequences of the law down upon a medical professional who should not be practicing.
Legal issues aside, this essay concentrates on the human side of infantile spinal trauma. We have seen improvements in the incidence of birth injuries in developed medical markets, as well as better diagnosis and treatment of injuries. However, many traumas still go unrecognized and the people who grow from these infants must often be forced to cope with lifelong problems that link back to these earliest spinal injuries.
Women must take the time and effort to speak with their obstetricians well in advance of the delivery process to make sure that everything is being done to minimize the risk of any birth injury to their precious new child. Additionally, the common practice of filming the birth is always a good idea, if evidence of suspected injury needs to be presented in an ethical or legal forum.
---
Neck Pain > Neck Injury > Neck Injury During Birth
---